The Truck is Back! After Years of Service!
Ready for the Journey Ahead!
We are wrapped with an all new design and it couldn't have happened without Will Martin, Hanine Awad and Sami Durfey. They are the contest design challenge winners from North Forsyth High School's Deca Program when they were Seniors at North Forsyth High School.
Look for the truck around town and come see us in the 2018 Annual Forsyth County Christmas Parade. Take a picture with the truck and tag us in it for a chance to win something special!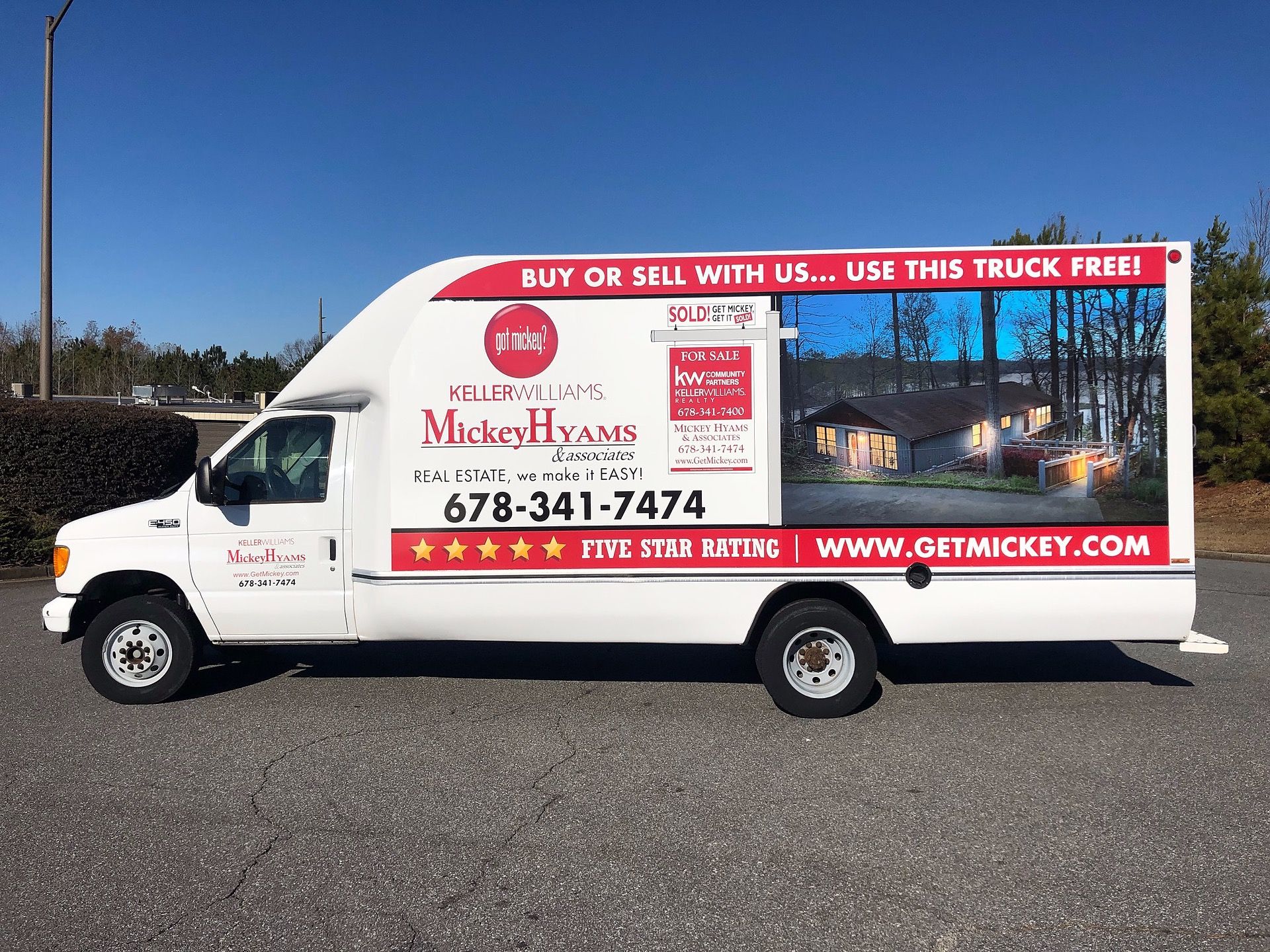 We were so Young!
It all started with the idea of helping our clients! While sitting at the closing table I noticed the conversations would often turn to "Now we have to Move" these conversations made me wonder how can I help my clients with the difficult and stressful process of MOVING ? The Answer, Provide them a Van to use. You can see by the pictures of Taunee and me that we were Young....but ready to build a Real Estate Team focused on Client Service! This holds true even today "Our Clients are More than Closings they're Family." We are Thankful to everyone that has trusted us to be your REALTORS!
We'd love to hear from you too! If you have ever used the truck, tell us how it helped you and your family in any way. Just comment below.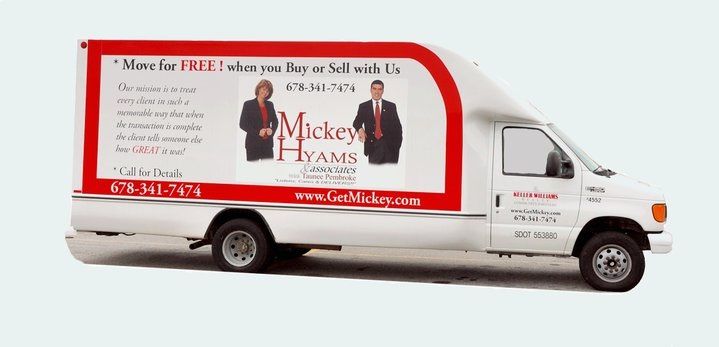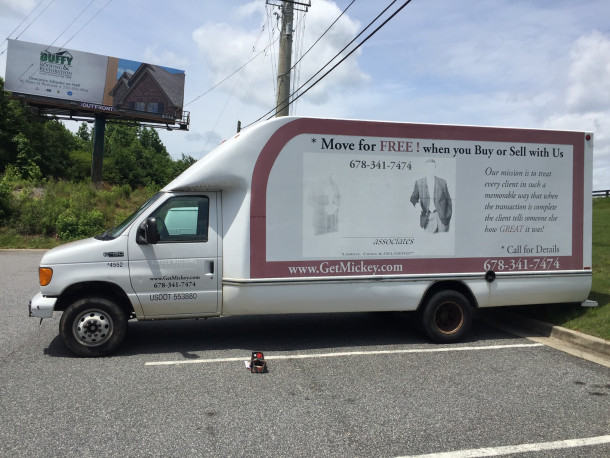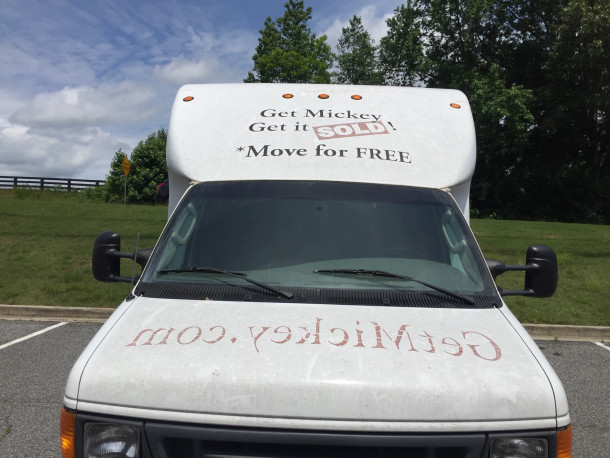 Faded From Years of Service to our Happy Clients!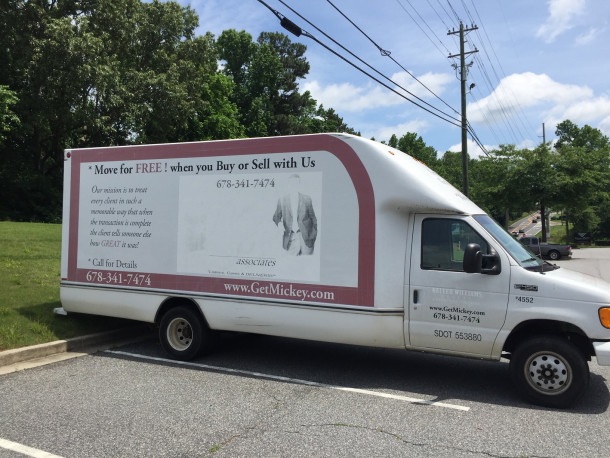 Cleaned up and Ready for a New Beginning!
Special Thanks to ABRV Detailing!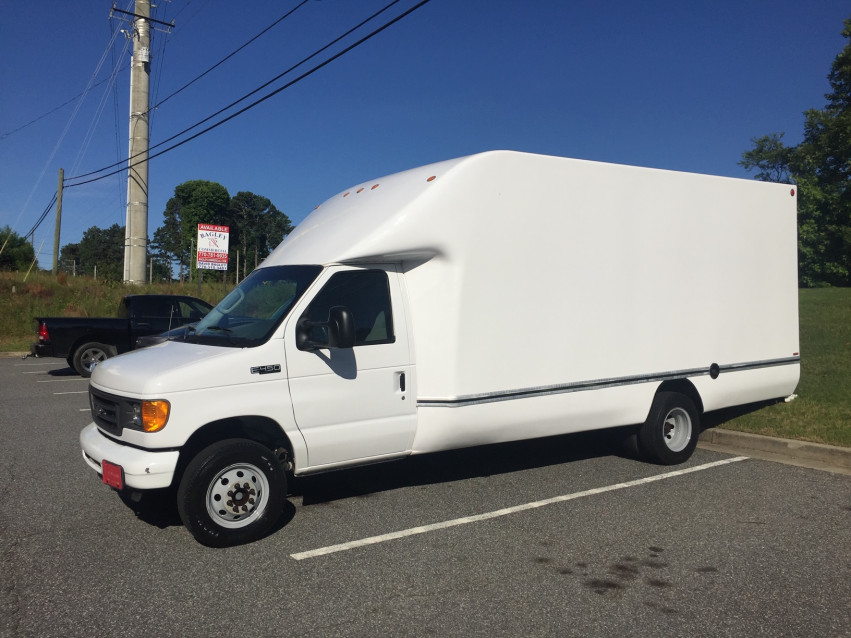 Thank You to our sponsors
We would like to thank our wonderful sponsors that helped make the new truck wrap possible.
ACE Hardware ~ Darin & Gina Workman are friends and clients that we appreciate so much. ACE is the place! Thank you for letting us park the truck, usually at the Browns Bridge location. Please support our local businesses. ACE is so convenient and they have very helpful people to take care of us any time we walk in the door.
Herbert Automotive ~ Thank you for helping us take care of the truck, from oil changes to tires and service. Herbert Automotive has always been there when we need them.
North Forsyth Training and Fitness ~ Thanks Jesse for helping us get stronger! It's FUN to come to the gym with my family and so appreciate you as a Coach. Besides you gotta live somewhere when you get older, right? Where are you going to go if your body gives out? I highly recommend North Forsyth Training and Fitness for anyone looking to get an edge on life from 13 years old to 65+. It's also great to be part of the NFTF Family!
Whitelake Studios ~ Thank you Bryan White and Whitelake Studios for helping make us look good! We highly recommend Whitelake Studios for your family or business pictures.
ABRV Detailing ~ Thank you Kenneth for helping keep the truck looking good! It's fun to watch you because you're so passionate about what you do. Your passion for clean is almost as much as our passion for Real Estate!